Arsenal 49% Man City 51% Chance of Winning Premier League. English premier league is one of the most contended leagues in the World. It attracts 20 teams every season, and the bottom two teams are relegated while the top four teams qualify to play in Champions league the next season. This makes it very competitive.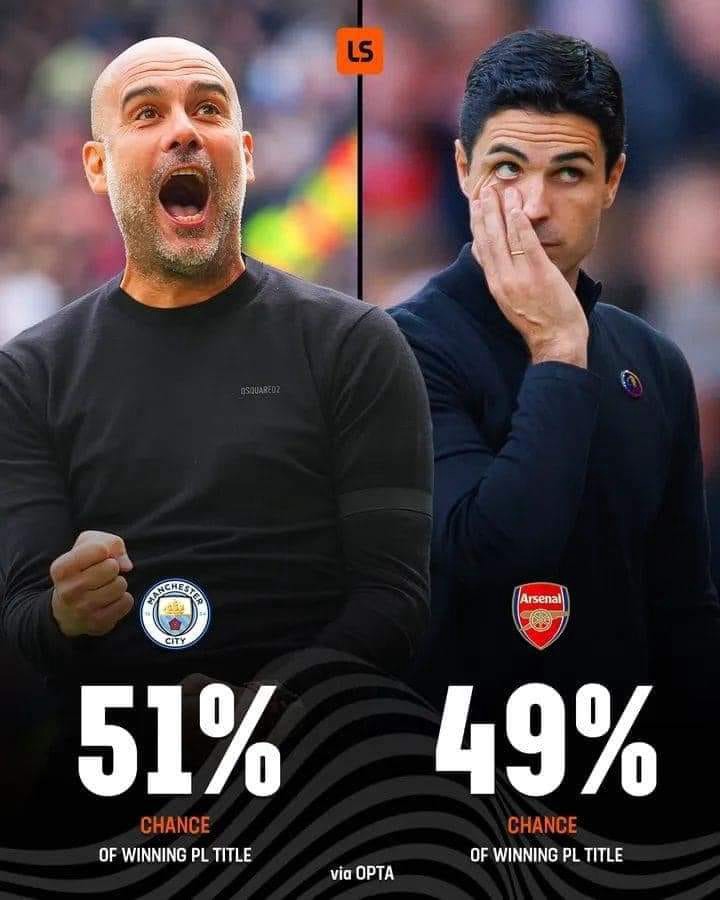 Arsenal Chances Reduces to 49%. Photo Courtesy.
Therefore, the Premier league is one of the leagues in the world where no team can be underrated. However, this season Arsenal have been on a top level form topping the EPL since first leg. However, Yesterday's results when they played West Ham United, have very adverse consequences on Arsenal vision to win the Premier League. Related More Ronaldo And Rudi Garcia
After a 2-2 draw yesterday, Arsenal are now the league leaders with 74 points and a goal difference of 43. On the other side, their close tittle contenders Manchester City are the second with 70 points and a goal difference of 50.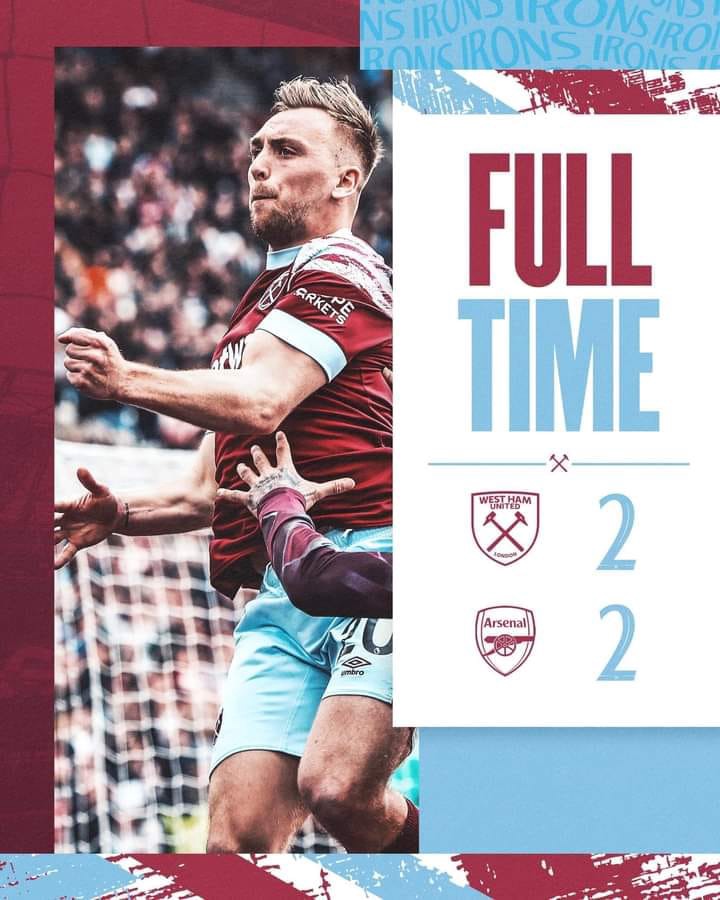 Arsenal 49% Man City 51% Chance of Winning Premier League. Arsenal Drew 2-2 with West Ham. Photo Courtesy.
However, the big challenge for Arsenal is that Manchester City have a game in hand with them and if they lose this game Manchester city will be closing the gap to 1 point. The most likely outcome for this game in hand is that Manchester City will win. Considering Man City's current form and determination by the players to win the Epl again this season, it will be difficult for Arsenal to contain them.
But since its football, anything can happen after the 90 minutes. However, many people feel that Arsenal have been leading all through, until now when they have 7games remaining they have started reducing their chances of winning the EPL trophy this season. More News Ex-MP Atiq Ahmed, brother shot dead on live TV ( Video )
If Arsenal were to be on the safer side, yesterday's game was a Must win for them. Unfortunately they lost two points. Losing the Tittle on the last moments of the Season for Arsenal is like a lady carrying pregnancy for 8 months and then decide to abort it on the last month. It is really painful and frustrating, same way Arsenal players, fans and the coach will feel if they don't win the EPL 2022/2023 season.
Follow mehttps://web.facebook.com/